Are You Setting Your Business Up for Bookkeeping Success?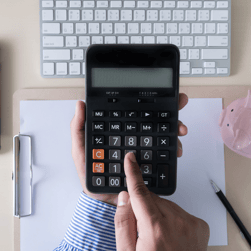 If you're currently managing your bookkeeping internally, you might wonder if you're doing everything correctly and efficiently. Bookkeeping is essential for truly understanding your business's financial standing, so making sure you're not missing out on anything you could or should be doing is important.
That's why we've made a list of 10 Bookkeeping Tips For Your Business's Success. Find out what you need in order to
communicate effectively
make proper business decisions
what you may need to outsource so you can focus on your business
To get your copy, fill out the form on your right.