No matter your industry or sector, your cash flow is the lifeline of your business. Because of the important nature of your cash flow, it's critical to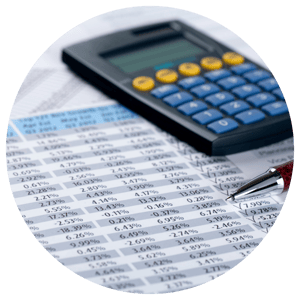 partner with the team at the MB Group for cash flow analysis and cash flow management. We are a team of experienced CPAs and accountants who specialize in providing actionable intelligence to help businesses strategically optimize and manage cash flows. Read on to learn more about how we help businesses with cash flow analysis and cash flow management.
Cash Flow Management & Analysis from MB Group
Financial projections and cash flow analysis are both vital for providing a comprehensive, unbiased view of your organization's financial wellness. We regularly work with several small businesses and startups across all industries, including:
Real Estate
Professional Services
Technology Sector
Manufacturing, and
More
With our cash flow analysis and cash flow management services, we'll look deeper into your current expenses and revenue vs future revenue and expenses. Armed with this information, you'll learn to optimize your cash flows to best meet short term and long term goals. Our experienced CPAs and accountants combine state-of-the-art analytics and advanced operational modes to create tools that can impact your bottom line.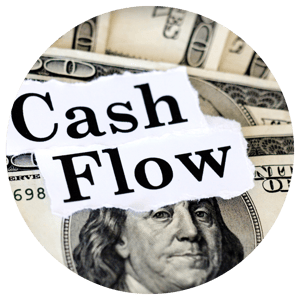 The Importance of Your Cash Flow Statement
The cash flow statement is a financial statement that outlines your cash outflows and inflows during a period of time. This statement is just as important as the balance sheet or income statement for cash flow analysis. Without your cash flow statement, it would be almost impossible for you to have an accurate understanding of the performance of your organization.
Although the income statement can tell you the amount of interest you paid on a loan, and your balance sheet may keep you in the know about what's owed, only the cash flow statement can provide insight into the amount of cash that was consumed in the process of meeting the obligations of the loan. Your income statement records profits and sales, but your cash flow will quickly alert you if your sales aren't resulting in insufficient cash to meet your expenses and obligations. In the end, the cash flow statement is arguably the most important measure of the performance of your business. When you partner with us, we can help you establish a cash flow statement operations baseline across a range of different revenue components and various costs, such as:
Return on capital employed
Days working capital
Forecast accuracy
Cash conversion efficiency, and
More
Improve Your Bottom Line with Cash Flow Analysis & Cash Flow Management
To effectively manage your business, it's crucial to have a clear vision of the cash coming in and going out. You should also know where your cash is coming from as well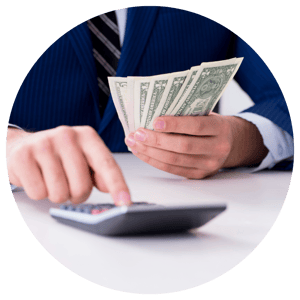 as the best time to spend it without creating a financial strain on your business. When you plan your accounts payable schedule, you should consider a vast range of factors, such as:
Seasonal trends and product lead times
When payables are due, such as rent, payroll, and supplies
How the payable will impact the financial health of your business
Whether the vendor is willing to extend credit
When you partner with the team at the MB Group, we will help you make the most of your business funds through our cash flow analysis and management services. We will strategically work to maximize the value of your cash flow that allows your business to minimize opportunity costs. At the same time, we can guide you through the process of creating a sound financial strategy by examining your entire financial picture, including:
Key considerations of future cash needs
Forecasting of capital investments
In the end, we will work closely with you to help you have a clear vision of where cash is coming from, when it should come in, and how you can leverage this knowledge to fuel-efficient growth.
Contact MB Group for Cash Flow Analysis & Cash Flow Management
At the MB Group, we can help you manage and optimize your cash flow to help drive your success. Our team of CPAs will dig down to a granular level to highlight your weaknesses, strengths, opportunities, and threats of both anticipated and current working capital.
Contact the MB Group today.