save and grow smarter
by joining our live webinar
Wondering how you can maximize business growth? Looking for new strategies and tips to save your business (and yourself) from spending unnecessary funds? During this live webinar, the MB Group will be joined by an esteemed panel of financial experts to provide you with valuable insight that you won't want to miss.
Panelists featured in the webinar have experience in the following areas:
Payroll

Wealth Management

Banking

Insurance

Business Planning
They'll be discussing what they've learned in their experience that can be relevant to business owners just like you. Sit in and listen to crucial topics for bettering your business.
Don't miss the chance to hear from those who can plant the seeds your business needs to grow better. Download the webinar by filling out the form.
Get to know our panel of experts!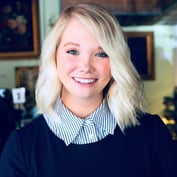 Rachael Grimes
Dexter & Company
Rachael Grimes is a Producer at Dexter & Company and primarily serves the Dallas-Fort Worth area. Licensed in both Property & Casualty and Health & Life Insurance, Rachael handles business insurance as well as personal lines insurance including high-net-worth families such as homeowners, renters, dwelling fires (landlords), auto, collections, umbrellas, and watercraft insurance.
Since she joined the team in 2016, Rachael has enjoyed the unique benefits Dexter & Co. can provide clients due to the company's emphasis on relationship building rather than a transactional business. She is known for being a friendly and trustworthy source to her clients, no matter the time of day.

Michelle Burlison
Schooley Mitchell
Michelle Burlison lives by the age-old maxim that "to whom much is given, much is expected." Through her community involvement and professional work, Michelle is dedicated to giving back.
That's why the Texas-based business owner and mom of 4 is so passionate about helping businesses and organizations cut costs and optimize services.
Before starting this venture as an entrepreneur and Cost Reduction Expert, Michelle held a variety of roles with global responsibilities in accounting, finance, business development, and the legal field for both Fortune 500 companies and start-ups. She has a CPA license and graduated from UTD. Her successful career has been built on the foundation of building relationships and helping others achieve their goals.
Michelle's core values include honesty, integrity, faith, health, and fun. Outside of work, Michelle values spending time with her husband, four sons, family, and friends. From being a hockey mom to hitting the gym to volunteering her time with charitable organizations around her community, her life reflects the maxim she lives by.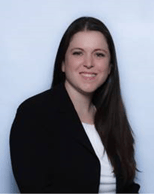 Stacie Grudecki
Chase Business Banking
Stacie is the VP, Business Relationship Manager for Chase in Dallas, Texas with over 14 years of experience in financial services. Her goal is to understand your business and build a working relationship in a way that allows Chase to bring unique insights and value to every interaction with your business. She can provide you access to a broader team of experts in areas such as cash management, conventional and SBA lending, merchant processing, and other business services.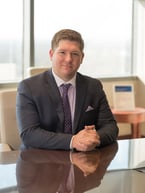 Andrew Johnsen
Paragon Private Wealth Group
A 10+ year finance veteran and private equity enthusiast, Andrew Johnsen co-founded Paragon Private Wealth Group in 2020 with the vision to create a high touch private wealth management boutique centered around wealth of the future. Andrew strongly believes that every generation has a different way in which they perceive money and investing. Drawing from experience in working with Baby Boomers, Gen-x and Millennials clients, he possesses the unique skills to construct multigenerational investing strategies and offer's a fresh perspective in an industry dominated by an aging workforce.
Outside of work, Andrew is an avid golfer, tennis player, seasoned traveler and Master Scuba Diver. He lives in Dallas with his wife, Emily and their dog, Cooper.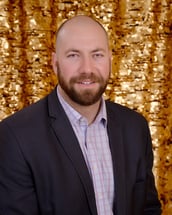 Jordan Stern
TAG Employer Services
Jordan has worked with clients that range from small family owned businesses, to large corporate and multi office firms across the United States.
The professional services space is one that Jordan and TAG have proven scalability and solution evolution, making HR a dynamic and reliable center of influence.
Jordan is a first generation Texan, and attended Texas Tech University and The University of Central Oklahoma, where he majored in Communications. He lives in Frisco, Texas with his wife Leighann.
He also played two years of Minor league baseball, is an avid Dallas Stars and Dallas Cowboys fan and loves watching bad reality TV with his Wife.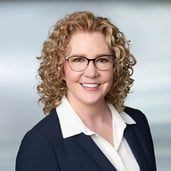 Traci Clements
McGinnis Lochridge LLP
Traci is a partner with McGinnis Lochridge, LLP. Her practice focuses on general employment law matters as well as ERISA and employee benefits including executive compensation. Her past experience includes working in Human Resources and serving as in-house counsel, including General Counsel to a publicly traded company. This experience gives Traci a strong appreciation for clients' needs to balance business goals with legal compliance as she assists corporate leaders with solving daily workplace issues.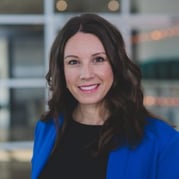 Jessica Nunn
Skytale Group, Partner
Jessica Nunn takes pride in her experience helping business owners and their families increase their financial awareness. Jessica provides small businesses, their owners, and their families a holistic financial perspective. Her clients sleep well at night because they can rely on Jessica to guide them through the complicated aspects of their lives and businesses. Her commitment to the Skytale core value of fun is the reason she is able to make complex financial planning an enjoyable process for her clients.
In the time she's not spending with clients, Jessica is shuttling kids from theater to baseball to golf, enjoying her family and friends, taking a yoga class, or reading.